Southeast Sales Team
Alabama, Florida, South Georgia, Mississippi
Midsouth Sales Team
North Georgia, North Carolina, South Carolina, Tennessee, Virginia
Southwest Sales Team
Colorado, Kansas, Louisiana, New Mexico, Oklahoma, Texas
West Sales Team
Arizona, California, Idaho, Montana, Nevada, Oregon, Utah, Washington, Wyoming
Northeast-Midwest Sales Team
Connecticut, Delaware, Illinois, Indiana, Iowa, Kentucky, Maine, Maryland, Massachusetts, Michigan, Minnesota, Missouri, Nebraska, New Hampshire, New Jersey, New York, North Dakota, Ohio, Pennsylvania, Rhode Island, South Dakota, Vermont, West Virginia, Wisconsin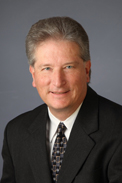 MARK KOSKINIEMI
Mark has more than 20 years of technical sales and management experience in the specialty chemical industry. He is responsible for the Western and Southwestern technical sales teams for all non-rubber markets. Mark has a BS in Chemical Engineering from the University of Delaware.  He is based in Tucson, AZ.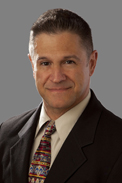 GREG ANKOFSKI
Technical Sales Representative
Greg has over 25 years of experience selling to the CASE, plastics and composites Industries.  He has vast knowledge in the areas of biocides, corrosion inhibitors, pigments, flame retardants, emulsifiers, PVC plastisol and epoxies, having worked for suppliers with those specialties.  Greg is an experienced formulator and has a BS in Chemistry from Michigan State University.  Based in Portland, Oregon, Greg will support accounts throughout the Pacific Northwest.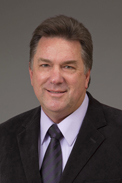 BILL DANCES
Technical Sales Representative
Bill has worked in the coatings, adhesives and sealants industries for over 25 years. As a research chemist, he formulated both water and solvent borne systems based on epoxy, acrylic, polyurethane, polyurea, polysulfide and rubber chemistries. Bill is focused on the graphic arts, coatings, adhesives, sealants and plastics markets in Southern California.
HENRY WILLIAMS
Technical Sales Representative
Henry has been in technical sales for over 15 years, concentrating on specialty coatings raw materials. His in-depth knowledge of resins, additives and coating formulations enables him to provide customers valuable solutions. Henry has a B.S. in Chemistry from Florida State. Based in southern California, Henry is focused on the coatings and graphic arts markets in the western region.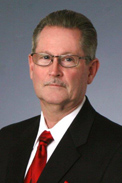 RICK DAVIES
Technical Sales Representative
Email:  Rick.Davies@LintechInternational.com
Rick has over 35 years of technical, customer service, and sales experience in the rubber industry. His 25 years in the Chicago area working in custom mix, chemical dispersions and distribution enable him to understand and address the needs of his customers at the highest level. Based in Chicago, Rick supports rubber industry accounts across the Midwest.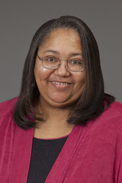 PAM BAILEY
Inside Technical Sales Representative
Pam has a career that spans 30 years in chemical and environmental engineering, computer programming and analysis. Her expansive technical background enables her to recommend solutions in a wide variety of markets. Pam has a B.S. in Chemical Engineering from Georgia Institute of Technology and an MBA from Oklahoma State University. Based in the Macon office, Pam handles inside technical sales for all industries from Mississippi westward and northward.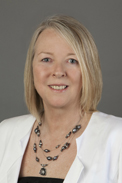 PAM TANNER
Inside Technical Sales Representative
Pam has over 30 years of experience in the chemical industry in technical sales, market research and customer service. She provides sales and technical support for Lord Corporation's Chemlok adhesives to accounts throughout the southeastern and southwestern US. Pam is based in Lexington, NC.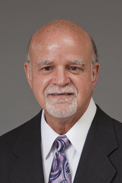 WALTER LACKEY
Technical Service Manager
Walter has over 30 years of technical experience in the chemical industry with an especially strong background in the rubber market. Walter's experience in positions ranging from Research Chemist to Technical Service Engineer with a number of national corporations enable him to support both Lintech customers and the Lintech Technical Sales Team. Walter has a B.S. in Chemistry from East Carolina University and an M.S. in Chemistry from Mercer University. Based in Macon, GA, Walter is a resource for all regions.